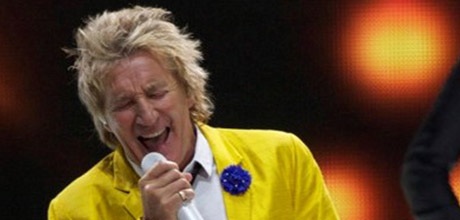 Don't believe Rod Stewart was homeless?
Ask them yourself: Facebook Instagram TikTok Twitter YouTube
Birth Name: Roderick David Stewart
Birth Date: January 10, 1945
Birth Place: Highgate, London, England
The Early Days: Rod "The Mod" Stewart
🔥Hot take time!
Did you know that before he was belting out classic hits like "Maggie May" and "Do Ya Think I'm Sexy?", the iconic Rod Stewart was actually homeless?
Yes, folks, you heard it right.
Our beloved rockstar had some pretty tough times before he made it big.
From Rags to Rock n' Roll
Picture this: It's the early 1960s, and a young Rod Stewart is wandering the streets of London.
He's got big dreams, a guitar on his back, and not much else.
Rod's living the free life, hopping from one makeshift shelter to another, even sleeping under bridges.
But it wasn't all doom and gloom.
Rod described these days as a period of exploration and adventure.
He busked on the streets, hung out with railway workers, and even became a pro at dodging the railway police! 🚂
A True Bohemian Lifestyle
Rod didn't just crash anywhere.
He lived in a derelict building (we're talking no running water or electricity) near a railway line in London with some fellow beatniks.
They called it the "Belsen," after the notorious concentration camp.
Pretty grim, right?
But even in these tough circumstances, Rod and his mates kept their spirits high.
They'd sit around a fire, sharing stories, songs, and dreams of making it big.
And let's be real – who wouldn't want to jam with Rod Stewart? 🎸
The Path to Stardom
Despite the hardships, Rod didn't lose sight of his dreams.
He played his music wherever he could – in the streets, in clubs, at festivals.
His distinctive, gravelly voice started turning heads, and he eventually landed a gig with The Jeff Beck Group.
And the rest, as they say, is history.
Rod went on to join the Faces, then embarked on a wildly successful solo career, becoming one of the best-selling music artists of all time. 💥
Never Forget Your Roots
Rod's never forgotten his humble beginnings.
He's often spoken about how his early experiences shaped him, teaching him the value of resilience, persistence, and staying true to yourself.
So, the next time you listen to one of Rod's hits, remember the journey he's been on.
It just goes to show that no matter where you come from or what challenges you face, you can still rock the world. 🌍🎤
Fun facts about Rod Stewart
Almost became a professional footballer, and is still an avid supporter of Celtic FC.
Spent 20+ years building an intricate model of a 1940s American city.
Knighted by Queen Elizabeth II in 2016 for contributions to music and charity.
References
https://homelesscelebrities.com/wp-content/uploads/2023/01/rod-stewart.jpg
220
460
HC
https://homelesscelebrities.com/wp-content/uploads/2022/12/homeless-celebrities-logo.png
HC
2023-05-13 21:08:11
2023-05-13 21:16:33
Rod Stewart