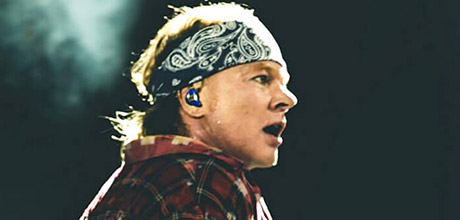 Don't believe Axl Rose was homeless?
Ask them yourself: Instagram Twitter
Birth Name: William Bruce Rose Jr.
Birth Date: February 6, 1962
Birth Place: Lafayette, Indiana, United States
From Streets to Stardom: Axl Rose's Journey of Resilience and Rock 'n' Roll 🤘
There's a journey I want to share today, one filled with grit, determination, and a powerful voice that resonated through the rock scene and still echoes to this day.
We're talking about the incredible Axl Rose, lead vocalist of Guns N' Roses. 🎤
The Rough Beginnings 🌃
Born as William Bruce Rose Jr., Axl Rose experienced hardships from an early age, growing up in a troubled family environment in Indiana.
With the dream of making music that would reverberate in the hearts of millions, he moved to Los Angeles in the early 1980s.
But the city of angels wasn't initially kind to our future rockstar.
Axl spent some time homeless, living on the streets of LA, crashing on friends' couches, and even sleeping in public spaces.
It was a life far removed from the glitz and glamour we often associate with LA, but these harsh experiences would serve to fuel Axl's drive and ambition.
A Voice from the Streets to the Stage 🎸
Despite these circumstances, Axl didn't let his situation dictate his future.
Instead, he used it as a catalyst, channeling his experiences into creating raw and powerful music.
Living on the fringes of society, he found the inspiration and raw energy that would later become the hallmark of Guns N' Roses' music.
Creating a Legacy 🌟
As we all know, Axl's story didn't end on those rough LA streets.
He formed Guns N' Roses, and the band's blend of hard rock, blues, and raw passion captured the world's attention.
With hits like "Sweet Child O' Mine" and "Welcome to the Jungle," Axl Rose went from being homeless to standing center stage in sold-out arenas.
Lessons from Axl 🙏
Axl Rose's journey is an epic tale of resilience, illustrating how talent, tenacity, and an undying belief in one's dreams can lead to success.
His story reminds us that our present circumstances, no matter how tough, don't define our future. We can shape our destiny, one chord, one note, one song at a time.
So, keep rocking, and remember, no matter where you're starting from, your dreams are yours to chase. Stay strong, stay inspired, and in the immortal words of Axl Rose, "You're in the jungle, baby! You're gonna live!"
Resources
https://homelesscelebrities.com/wp-content/uploads/2023/01/axl-rose.jpg
220
460
HC
https://homelesscelebrities.com/wp-content/uploads/2022/12/homeless-celebrities-logo.png
HC
2023-06-18 18:49:02
2023-06-18 18:49:02
Axl Rose