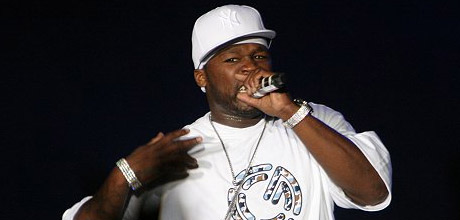 Don't believe 50 Cent was homeless?
Ask them yourself: Facebook Instagram Twitter
Birth Name: Curtis James Jackson III
Birth Date: July 6, 1975
Birth Place: Queens, New York, United States
Curtis James Jackson III, better known by his stage name 50 Cent, is a rapper, actor, and entrepreneur from Queens, New York.
He was born on July 6, 1975, and grew up in a rough neighborhood where he was exposed to drugs and violence at a young age.
Despite these challenges, 50 Cent was able to turn his life around and become one of the most successful and influential rappers in the world.
50 Cent began his career as a rapper in the late 1990s, releasing a series of mixtapes that caught the attention of major record labels.
In 2002, he signed a record deal with Eminem's label Shady Records and released his debut album "Get Rich or Die Tryin'" in 2003.
The album was a massive commercial success, selling over 8 million copies in the United States alone.
It spawned several hit singles, including "In da Club," which became one of the biggest songs of the year.
In addition to his successful music career, 50 Cent has also had success as an actor, appearing in films such as "Get Rich or Die Tryin'" (2005), "Righteous Kill" (2008), and "Southpaw" (2015).
He has also made appearances on television shows such as "Power," which he co-created and executive produced.
Outside of his entertainment career, 50 Cent is also known for his business ventures.
He has endorsement deals with companies such as Vitamin Water and Reebok and has invested in a number of successful businesses, including a line of headphones and a clothing line.
Throughout his career, 50 Cent has faced a number of controversies, including legal issues and public feuds with other celebrities.
Despite these setbacks, he has remained a popular and influential figure in the world of hip-hop and continues to be involved in a variety of projects as a rapper, actor, and entrepreneur.
Fun facts about 50 Cent
His favorite actor is Charlie Sheen.
Was discovered by Jam Master Jay.
Used to be a boxer.
References
https://homelesscelebrities.com/wp-content/uploads/2022/12/50-cent.jpg
220
460
HC
https://homelesscelebrities.com/wp-content/uploads/2022/12/homeless-celebrities-logo.png
HC
2022-12-22 19:38:56
2023-05-13 21:16:20
50 Cent