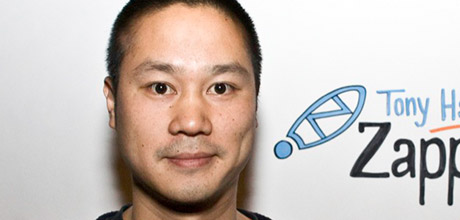 Birth Name: Anthony Hsieh
Birth Date: December 12, 1973 (Died: November 27, 2020)
Birth Place: Urbana, Illinois, United States
Tony Hsieh, also known as Tony, is an American entrepreneur and business executive.
He was born on December 12, 1973, in Illinois, and grew up in a middle-class family.
Hsieh co-founded the online shoe and clothing retailer Zappos in 1999 and served as the company's CEO until his death in 2020.
Under his leadership, Zappos became one of the most successful and innovative e-commerce companies in the world and was known for its unique corporate culture and customer service.
In addition to his work as a business executive, Hsieh was also known for his philanthropy and charitable work.
He supported a number of causes, including education and children's charities, and worked to raise awareness about a number of social and political issues.
Hsieh was single and had no children.
He is remembered as a pioneering and influential figure in the world of e-commerce and entrepreneurship, and his work and ideas continue to inspire and shape the way we do business today.
Hsieh died on November 27, 2020, at the age of 46.
References
https://homelesscelebrities.com/wp-content/uploads/2022/12/tony-hsieh.jpg
220
460
HC
https://homelesscelebrities.com/wp-content/uploads/2022/12/homeless-celebrities-logo.png
HC
2022-12-22 20:57:52
2023-05-13 21:16:35
Tony Hsieh