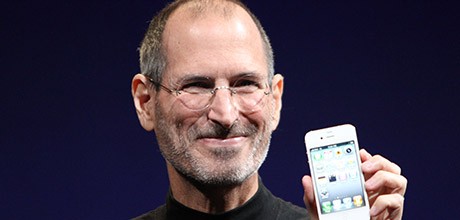 Birth Name: Steven Paul Jobs
Birth Date: February 24, 1955 (Died: October 5, 2011)
Birth Place: San Francisco, California, United States
Steven Paul Jobs, better known as Steve Jobs, was an American entrepreneur and business executive.
He was born on February 24, 1955, in San Francisco, California, and grew up in a middle-class family.
Jobs co-founded Apple Inc. in 1976 and served as the company's CEO until his death in 2011.
During his tenure, he played a key role in the development and success of a number of groundbreaking products, including the Macintosh computer, the iPod, the iPhone, and the iPad.
In addition to his work as a business executive, Jobs was also known for his philanthropy and charitable work.
He supported a number of causes, including education and children's charities, and worked to raise awareness about a number of social and political issues.
Jobs was married and had four children.
He is remembered as a pioneering and influential figure in the world of technology and entrepreneurship, and his legacy continues to shape the way we live and work today.
Jobs died on October 5, 2011, at the age of 56.
Celebrity signature of Steve Jobs

Fun facts about Steve Jobs
Purchased the computer graphics division of LucasFilm from George Lucas. This was later renamed Pixar.
Has a daughter, Lisa, from a previous relationship. She is the namesake of Apple's computer, the Lisa.
Always counted Edwin H. Land, inventor of the Polaroid camera, as one of his all-time entrepreneurial heroes. He based many of his own Apple product presentational styles on Land's.
Posthumously awarded the Presidential Medal of Freedom by President Joe Biden.
References
https://homelesscelebrities.com/wp-content/uploads/2022/12/steve-jobs.jpg
220
460
HC
https://homelesscelebrities.com/wp-content/uploads/2022/12/homeless-celebrities-logo.png
HC
2022-12-22 20:55:30
2023-05-13 21:16:34
Steve Jobs