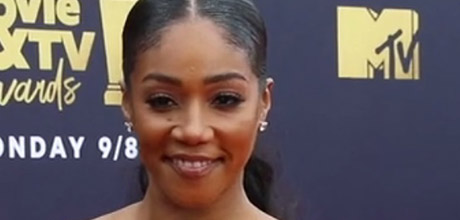 Don't believe Tiffany Haddish was homeless?
Ask them yourself: Facebook Instagram TikTok Twitter YouTube
Birth Name: Tiffany Sara Cornilia Haddish
Birth Date: December 3, 1979
Birth Place: Los Angeles, California, United States
Rising from Homelessness: The Unbreakable Spirit of Tiffany Haddish
Hey fam, let's shine the spotlight on one of the fiercest ladies in the entertainment industry – Tiffany Haddish!
You may know her from hilarious movies like "Girls Trip" and "Night School," but did you know that this funny lady went through some tough times before hitting it big?
Get ready for a story that'll leave you inspired. 💫
When Life Throws Curveballs
Picture this: Tiffany Haddish, an aspiring comedian with big dreams.
Life wasn't all laughs, though.
She faced some major challenges growing up, and at one point, she found herself without a stable place to call home.
Yep, you heard it right, Haddish experienced a period of homelessness. 😢
Making Laughter Her Superpower
But here's the thing – even in the face of adversity, Haddish didn't let it break her spirit.
She turned to comedy as a way to cope and bring joy into her life.
She'd perform stand-up wherever she could, from comedy clubs to local shows, honing her craft and leaving audiences in stitches. 🎤😂
Breaking Barriers and Stealing Hearts
Fast forward to today, and Tiffany Haddish has become a true Hollywood superstar.
She's shattered glass ceilings, becoming the first black female comedian to host "Saturday Night Live."
She's got a radiant personality, an infectious laugh, and a knack for stealing scenes in every movie she's in. 🌟
Inspiring Others to Keep Going
Haddish's journey is a testament to the resilience of chasing your dreams against all odds.
She's open about her past experiences and uses her platform to inspire others facing tough times.
She proves that no matter where you start, you have the power to change your story. 🙌
Redefining Success
So, the next time you need a reminder to keep pushing forward, think of Tiffany Haddish.
She's a beacon of hope and a reminder that your current circumstances don't define your future.
Let her story inspire you to chase your dreams with unapologetic passion. 💪❤️
Fun facts about Tiffany Haddish
Awarded Best Female Stand-Up Comedian at the 2018 BET Awards and won an Emmy for Outstanding Variety/Sketch Comedy Series.
Her viral story about taking Barbra Streisand on a Groupon swamp tour landed her a sponsorship deal with Groupon and led to her hosting Saturday Night Live.
Resources
https://homelesscelebrities.com/wp-content/uploads/2023/01/tiffany-haddish.jpg
220
460
HC
https://homelesscelebrities.com/wp-content/uploads/2022/12/homeless-celebrities-logo.png
HC
2023-05-13 23:31:58
2023-05-13 23:31:58
Tiffany Haddish