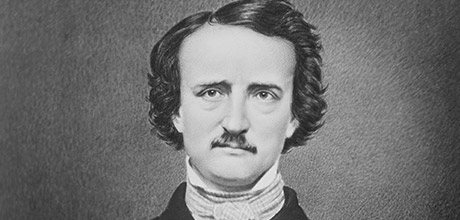 Birth Name: Edgar Poe
Birth Date: January 19, 1809 (Died: October 7, 1849)
Birth Place: Boston, Massachusetts, United States
Edgar Poe, better known as Edgar Allan Poe, was an American writer, poet, and literary critic.
He was born on January 19, 1809, in Boston, Massachusetts, and was orphaned at a young age.
Poe was raised by his foster parents, the Allan family, and was educated in England and in the United States.
Poe is best known for his work in the horror and mystery genres and is widely regarded as one of the pioneers of modern detective stories.
He is also known for his poetry, which is characterized by its dark and melancholic themes.
Some of his most famous works include the poems "The Raven" and "Annabel Lee," and the stories "The Tell-Tale Heart" and "The Fall of the House of Usher."
Poe's life was marked by a number of tragedies and setbacks, and he struggled with poverty and addiction throughout his career.
Despite these challenges, he remained a highly respected and influential figure in the world of literature, and his works continue to be widely read and admired to this day.
Poe died on October 7, 1849, at the age of 40, and is remembered as a pioneering and influential figure in the world of literature.
His legacy lives on through his works, which are considered some of the most important and enduring in American literature.
Celebrity signature of Edgar Allan Poe

References
https://homelesscelebrities.com/wp-content/uploads/2022/12/edgar-allan-poe.jpg
220
460
HC
https://homelesscelebrities.com/wp-content/uploads/2022/12/homeless-celebrities-logo.png
HC
2022-12-22 20:11:36
2023-05-13 21:16:25
Edgar Allan Poe