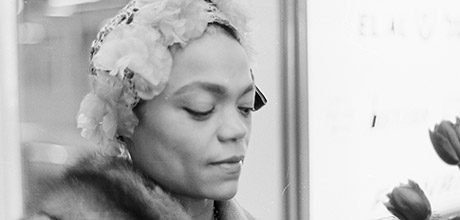 Birth Name: Eartha Mae Kitt
Birth Date: January 17, 1927 (Died: December 25, 2008)
Birth Place: North, South Carolina, United States
Eartha Mae Kitt was an American actress, singer, and dancer. She was born on January 17, 1927, in North, South Carolina, and was abandoned by her mother at a young age.
Kitt was raised by her aunt in New York City and began performing as a dancer and singer at an early age.
Kitt's career took off in the 1950s, and she gained widespread recognition for her performances in films such as "Anna Lucasta" (1958) and "The Mark of the Hawk" (1957), and for her work as a recording artist.
She became known for her distinctive voice and her sultry stage presence, and had a number of hit songs, including "C'est Si Bon" and "Santa Baby."
In addition to her work in film and music, Kitt was also involved in a number of other endeavors, including stage productions, television shows, and charitable causes.
She was known for her activism and her outspokenness on a number of social and political issues and was widely respected for her contributions to the world of entertainment.
Kitt died on December 25, 2008, at the age of 81.
She is remembered as a pioneering and influential figure in the world of entertainment and continues to be admired for her talent and her contributions to the arts.
Fun facts about Eartha Kitt
Was inspired to go into show business after witnessing the wild applause that the audience gave José Ferrer after one of his stage performances as Cyrano de Bergerac in 1946.
Well-known for her recordings of "Santa Baby" in the 1950s and 1960s. She died on Christmas Day 2008 at her home in Weston, Connecticut.
Is the first African American actress to portray Catwoman in live-action, followed by Halle Berry and Zoe Kravitz.
References
https://homelesscelebrities.com/wp-content/uploads/2022/12/eartha-kitt.jpg
220
460
HC
https://homelesscelebrities.com/wp-content/uploads/2022/12/homeless-celebrities-logo.png
HC
2022-12-22 20:09:14
2023-05-13 21:16:25
Eartha Kitt