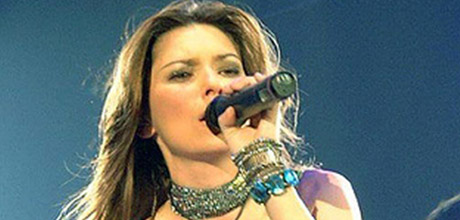 Don't believe Shania Twain was homeless?
Ask them yourself: Twitter
Birth Name: Eilleen Regina Edwards
Birth Date: August 28, 1965
Birth Place: Windsor, Ontario, Canada
Eilleen Regina Edwards, better known as Shania Twain, is a Canadian singer and songwriter.
She was born on August 28, 1965, in Windsor, Ontario, Canada, and grew up in a disadvantaged and unstable household.
Twain faced a number of challenges in her early life, including poverty and abuse.
Despite these challenges, Twain excelled at singing and songwriting, and eventually landed a record deal with Mercury Nashville.
From there, she went on to release a number of successful albums, including "The Woman in Me" (1995) and "Come On Over" (1997), which became the best-selling album of all time by a female artist.
Twain is known for her unique blend of country, pop, and rock music, and has won a number of awards for her work in the entertainment industry.
In addition to her work as a singer and songwriter, Twain is also known for her philanthropy and charitable work.
She has supported a number of causes, including education and children's charities, and has worked to raise awareness about a number of social and political issues.
Twain is divorced and has one child. She is known for her talent as a singer and her dedication to her craft and has a large and loyal following.
Despite some setbacks in her personal and professional life, Twain remains a popular and successful figure in the world of music.
Fun facts about Shania Twain
Is one of only four native Canadians to reach the peak of Billboard's country chart since its inception in 1944.
She was awarded a star on Canada's Walk of Fame in 2003.
References
https://homelesscelebrities.com/wp-content/uploads/2022/12/shania-twain.jpg
220
460
HC
https://homelesscelebrities.com/wp-content/uploads/2022/12/homeless-celebrities-logo.png
HC
2022-12-22 20:53:24
2023-05-13 21:16:34
Shania Twain