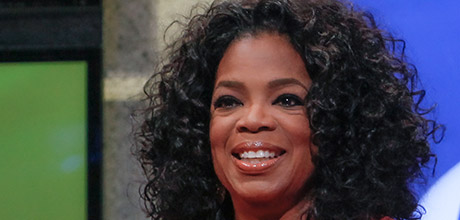 Don't believe Oprah was homeless?
Ask them yourself: Twitter
Birth Name: Oprah Gail Winfrey
Birth Date: January 29, 1954
Birth Place: Kosciusko, Mississippi, United States
Oprah Gail Winfrey, better known as Oprah, is an American media executive, actress, and philanthropist.
She was born on January 29, 1954, in Kosciusko, Mississippi, and grew up in a disadvantaged and abusive household.
Oprah faced a number of challenges in her early life, including poverty and abuse.
Despite these challenges, Oprah excelled at communication and public speaking, and eventually landed a job as a television anchor in Nashville, Tennessee.
From there, she went on to host her own talk show, "The Oprah Winfrey Show," which aired from 1986 to 2011.
The show became a massive success and made Oprah one of the most well-known and influential figures in the world of media.
In addition to her work as a television host, Oprah is also known for her philanthropy and charitable work.
She has supported a number of causes, including education and children's charities, and has worked to raise awareness about a number of social and political issues.
Oprah is single and has no children.
She is known for her talent as a television host and her dedication to her craft and has a large and loyal following.
Despite some setbacks in her personal and professional life, Oprah remains a popular and successful figure in the world of media.
Celebrity signature of Oprah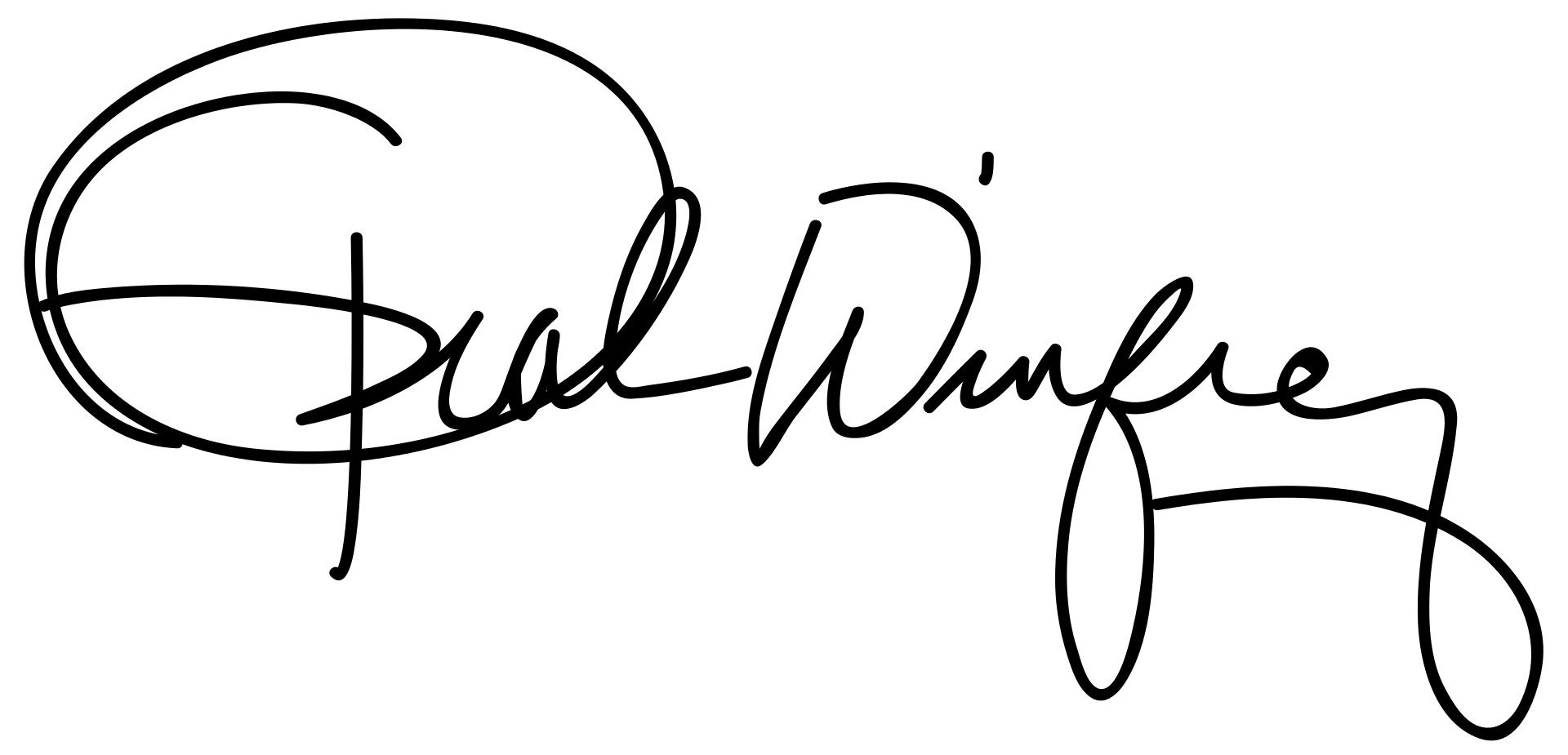 Fun facts about Oprah
Is the first woman in history to own and produce her own talk show.
Learned to read at age 2½. In fact, when it was time for her to start kindergarten, she wrote a note to her teacher insisting she should be in first grade. The teacher agreed and after finishing that grade she was then skipped to third grade.
First African American woman billionaire in history and first African American female entrepreneur to appear on the Bloomberg Billionaires Index.
Her name was originally "Orpah", after the biblical figure in the Book of Ruth.
Received an honorary doctorate from Duke University in Durham, NC.
Her broadcasting career began in the late 1960s as a teenage intern at WVOL, an African-American radio station in Nashville, TN.
Ever since she was 15 she has kept a journal of every day of her life.
The first African-American woman to own a cable network. It is called OWN, which stands for Oprah Winfrey Network.
Awarded the Presidential Medal of Freedom by President Barack Obama in 2013.
References
https://homelesscelebrities.com/wp-content/uploads/2022/12/oprah.jpg
220
460
HC
https://homelesscelebrities.com/wp-content/uploads/2022/12/homeless-celebrities-logo.png
HC
2022-12-22 20:48:59
2023-05-13 21:16:33
Oprah