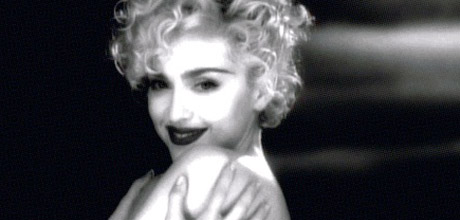 Don't believe Madonna was homeless?
Ask them yourself: Twitter
Birth Name: Madonna Louise Ciccone
Birth Date: August 16, 1958
Birth Place: Bay City, Michigan, United States
Madonna Louise Ciccone, better known as Madonna, is an American singer, songwriter, and actress.
She was born on August 16, 1958, in Bay City, Michigan, and grew up in a middle-class family.
Madonna began her career in the 1980s, and quickly gained widespread recognition for her innovative and controversial style.
Madonna is one of the most successful and influential musicians of all time and has released a number of successful albums throughout her career.
Some of her most famous songs include "Like a Virgin," "Papa Don't Preach," and "Like a Prayer".
In addition to her work as a musician, Madonna has also appeared in a number of films and television shows and has won a number of awards for her work in the entertainment industry.
In addition to her work as a performer, Madonna is also known for her philanthropy and charitable work.
She has supported a number of causes, including education and children's charities, and has worked to raise awareness about a number of social and political issues.
Madonna is divorced and has six children.
She is known for her talent as a performer and her dedication to her craft and has a large and loyal following.
Despite some setbacks in her personal and professional life, Madonna remains a popular and successful figure in the world of entertainment.
Celebrity signature of Madonna
Fun facts about Madonna
Has a reported IQ of 140.
In November 2000, she held a live concert at the Brixton Academy in London which was broadcast over the Internet. A record nine million people watched the event, making it the largest live webcast of all time.
Inducted into the UK Music Hall of Fame in 2004.
Distantly related to Mark Wahlberg, Céline Dion, Camilla Queen Consort, and Ellen DeGeneres.
Has had more Number 1 singles than any other female artist.
References
https://homelesscelebrities.com/wp-content/uploads/2022/12/madonna.jpg
220
460
HC
https://homelesscelebrities.com/wp-content/uploads/2022/12/homeless-celebrities-logo.png
HC
2022-12-22 20:41:23
2023-05-13 21:16:31
Madonna