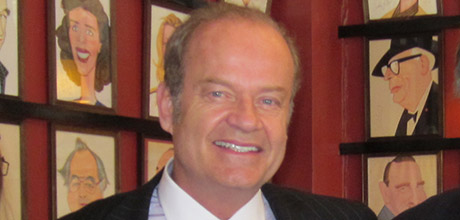 Don't believe Kelsey Grammer was homeless?
Ask them yourself: Twitter
Birth Name: Allen Kelsey Grammer
Birth Date: February 21, 1955
Birth Place: Saint Thomas, U.S. Virgin Islands
Allen Kelsey Grammer, better known as Kelsey Grammer, is an American actor, comedian, and producer.
He was born on February 21, 1955, in Saint Thomas, U.S. Virgin Islands, and grew up in a working-class family.
Grammer began his career as a stage actor and eventually turned his attention to television and film.
Grammer is best known for his work as an actor and has appeared in a number of successful television shows and films throughout his career.
He is perhaps most famous for his role as Frasier Crane on the hit sitcoms "Cheers" and "Frasier," which aired from 1982 to 2004.
Grammer has won a number of awards for his work as an actor, including four Primetime Emmy Awards and two Golden Globe Awards.
In addition to his work as an actor, Grammer is also known for his philanthropy and charitable work.
He has supported a number of causes, including education and children's charities, and has worked to raise awareness about a number of social and political issues.
Grammer is married and has five children.
He is known for his talent as an actor and his dedication to his craft and has a large and loyal following.
Despite some setbacks in his personal and professional life, Grammer remains a popular and successful figure in the world of entertainment.
Fun facts about Kelsey Grammer
Was the original voice for the Geico Gecko.
Awarded a Star on the Hollywood Walk of Fame in 2001.
References
https://homelesscelebrities.com/wp-content/uploads/2022/12/kelsey-grammer.jpg
220
460
HC
https://homelesscelebrities.com/wp-content/uploads/2022/12/homeless-celebrities-logo.png
HC
2022-12-22 20:37:49
2023-05-13 21:16:30
Kelsey Grammer