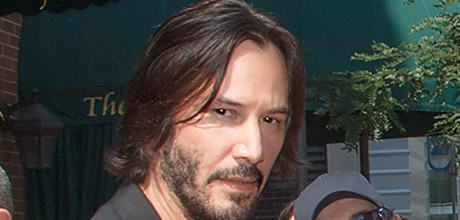 Birth Name: Keanu Charles Reeves
Birth Date: September 2, 1964
Birth Place: Beirut, Lebanon
Keanu Charles Reeves, better known as Keanu Reeves, is an American actor and musician.
He was born on September 2, 1964, in Beirut, Lebanon, and grew up in Toronto, Canada.
Reeves began his acting career in the 1980s and gained widespread recognition for his roles in films such as "Bill & Ted's Excellent Adventure" (1989), "Speed" (1994), and "The Matrix" (1999).
He has appeared in a number of other films throughout his career and has won a number of awards for his work in the entertainment industry.
In addition to his work as an actor, Reeves is also known for his philanthropy and charitable work.
He has supported a number of causes, including education and children's charities, and has worked to raise awareness about a number of social and political issues.
Reeves is single and has no children.
He is known for his talent as an actor and his dedication to his craft and has a large and loyal fan base.
Despite some setbacks in his personal and professional life, Reeves remains a popular and successful figure in the world of entertainment.
Fun facts about Keanu Reeves
Named after his uncle Henry Keanu Reeves. "Keanu" is a derivation of Reeves' great-great-uncle Keaweaheulu, whose name means "the soft breeze raising" in Hawaiian.
Was manager of a pasta shop in Toronto, Ontario.
His mother, Patricia Taylor, was a costume designer for rock stars such as Alice Cooper.
Was MVP on his high school hockey team, where he was a goalie.
Took a 90% pay cut on his salary on The Replacements (2000) so Gene Hackman could be cast. Previously, he had deferred $2 million of his salary so that Al Pacino could be cast on The Devil's Advocate (1997).
Co-Owner of Arch Motorcycles.
References
https://homelesscelebrities.com/wp-content/uploads/2022/12/keanu-reeves.jpg
220
460
HC
https://homelesscelebrities.com/wp-content/uploads/2022/12/homeless-celebrities-logo.png
HC
2022-12-22 20:35:06
2023-05-13 21:16:30
Keanu Reeves