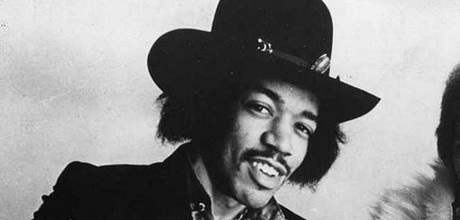 Birth Name: Johnny Allen Hendrix
Birth Date: November 27, 1942 (Died: September 18, 1970)
Birth Place: Seattle, Washington, United States
James Marshall Hendrix, better known as Jimi Hendrix, was an American rock guitarist, singer, and songwriter.
He was born on November 27, 1942, in Seattle, Washington, and grew up in a working-class family.
Hendrix began playing guitar at a young age and eventually turned his attention to rock music.
Hendrix's career took off in the 1960s, and he quickly gained widespread recognition for his innovative guitar playing and his dynamic stage presence.
He was considered one of the greatest guitarists of all time, and his work with bands such as The Jimi Hendrix Experience and Band of Gypsys helped to define the sound of rock music in the late 1960s.
Some of Hendrix's most famous songs include "Purple Haze," "Foxey Lady," and "Hey Joe."
Hendrix died on September 18, 1970, at the age of 27, and his untimely death only served to further cement his place in rock and roll history.
He is remembered as a pioneer and a visionary, and his work continues to be celebrated and revered to this day.
Despite some setbacks in his personal and professional life, Hendrix remains a popular and influential figure in the world of rock music.
Fun facts about Jimi Hendrix
The footage of him playing "The Star-Spangled Banner" in the film Woodstock (1970) is one of the most studied pieces of musical film ever.
Hendrix played left-handed, much to the chagrin of his father, who believed that playing left-handed was a sign of the Devil. As Jimi's brother witnessed, Jimi played right-handed when his father was present. After the elder Hendrix left the room, Jimi would use his famous left hand. However, Jimi wrote with his right hand.
Posthumously inducted into the Rock and Roll Hall of Fame in 1992.
Was the first musician inducted into the Native American Music Hall of Fame.
Posthumously inducted into the UK Music Hall of Fame in 2005.
Posthumously awarded a Star on the Hollywood Walk of Fame in 1991.
Posthumously awarded a star on the Music City Walk of Fame in 2007.
Began to take playing the guitar more seriously whilst serving in the United States Marine Corps.
Was a self-taught musician and never took a formal guitar lesson.
References
https://homelesscelebrities.com/wp-content/uploads/2022/12/jimi-hendrix.jpg
220
460
HC
https://homelesscelebrities.com/wp-content/uploads/2022/12/homeless-celebrities-logo.png
HC
2022-12-22 20:31:06
2023-05-13 21:16:29
Jimi Hendrix