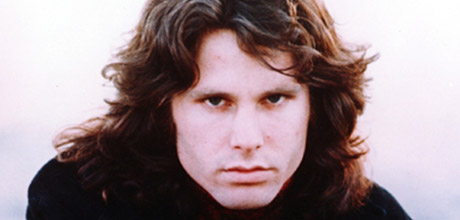 Don't believe Jim Morrison was homeless?
Ask them yourself: Facebook Instagram Twitter
Birth Name: James Douglas Morrison
Birth Date: December 8, 1943 (Died: July 3, 1971)
Birth Place: Melbourne, Florida, United States
James Douglas Morrison, better known as Jim Morrison, was an American singer, songwriter, and poet.
He was born on December 8, 1943, in Melbourne, Florida, and grew up in a middle-class family.
Morrison attended Florida State University and later moved to California, where he co-founded the rock band The Doors.
The Doors were one of the most successful and influential rock bands of the 1960s and 1970s, and Morrison was their lead singer and primary lyricist.
He was known for his powerful voice and his intense stage presence, and his work with the band helped to define the counterculture movement of the time.
Some of The Doors' most famous songs include "Light My Fire," "L.A. Woman," and "Break on Through (To the Other Side)."
Morrison was also a talented poet and published a number of collections of his work during his lifetime.
He was known for his deep, philosophical lyrics and his ability to capture the mood and feeling of the times.
Morrison died on July 3, 1971, at the age of 27, and his untimely death only served to further cement his place in rock and roll history.
He is remembered as a pioneer and a visionary, and his work with The Doors continues to be celebrated and revered to this day.
Fun facts about Jim Morrison
Morrison's grave in Paris, France, is reportedly the city's fourth most popular attraction after the Eiffel Tower, Notre Dame and the Louvre.
Posthumously inducted into the Rock and Roll Hall of Fame.
His nickname, Mr. Mojo Risin', is an anagram for Jim Morrison.
Is the only performer in rock history to have been arrested on stage during a performance (in New Haven, Connecticut on December 10, 1967).
Reportedly had an I.Q. of 149.
In June 2013, a fossil analysis discovered a large lizard in Myanmar. The extinct reptile was given the nickname "Barbaturex morrisoni" in Morrison's honor. "This is a king lizard, and he was the lizard king, so it just fit," said Jason Head, a paleontologist at the University of Nebraska-Lincoln.
Posthumously inducted into the Rock and Roll Hall of Fame in 1993.
References
https://homelesscelebrities.com/wp-content/uploads/2022/12/jim-morrison.jpg
220
460
HC
https://homelesscelebrities.com/wp-content/uploads/2022/12/homeless-celebrities-logo.png
HC
2022-12-22 20:29:58
2023-05-13 21:16:29
Jim Morrison