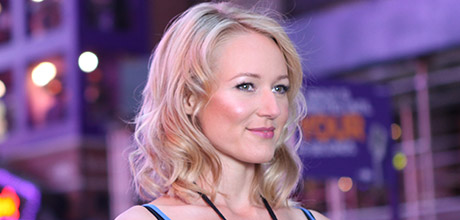 Don't believe Jewel was homeless?
Ask them yourself: Facebook Instagram Twitter YouTube
Birth Name: Jewel Kilcher
Birth Date: May 23, 1974
Birth Place: Payson, Utah, United States
Jewel Kilcher: A Sparkling Tale of Resilience and Triumph in Music
Hey there, amazing readers! 🌟
Today, we're going to explore the captivating story of a woman who overcame adversity to become a celebrated singer-songwriter, actress, and author.
Let's dive into the inspiring journey of Jewel Kilcher, better known as simply "Jewel"! 🎤
A Struggle for Survival
Born in 1974 in Payson, Utah, and raised in Alaska, Jewel's childhood was marked by financial hardship and a nomadic lifestyle.
Despite these challenges, she developed a deep connection with music, which would eventually become her saving grace.
With her heart set on pursuing a career in music, Jewel moved to San Diego at the age of 18 and took on various jobs to make ends meet, even experiencing homelessness at times. 🌧️
A Star on the Rise
Jewel's big break came when she was discovered while performing at a local coffee shop.
Her raw talent and unique voice soon led to a recording contract, and in 1995, she released her debut album, "Pieces of You."
The album was a commercial success, with hit singles like "Who Will Save Your Soul," "You Were Meant for Me," and "Foolish Games."
Jewel's powerful lyrics and soulful voice resonated with fans, and her star continued to rise. 🚀
A Multi-Faceted Artist
Over the years, Jewel has released numerous albums, showcasing her versatility as an artist by exploring various musical genres.
She has also ventured into acting, making her film debut in the 1999 drama "Ride with the Devil."
Jewel's creativity doesn't end there—she has authored a collection of poetry, an autobiography, and even children's books! 📚
Giving Back to the World
Jewel's experiences have led her to become an advocate for mental health and homelessness.
She founded the Inspiring Children Foundation and the Never Broken program, which aim to provide resources and support for at-risk youth.
Her dedication to giving back is a testament to her compassionate heart. ❤️
The Beauty of Resilience
Jewel's story teaches us that with determination, hard work, and a belief in oneself, it's possible to overcome life's challenges and reach incredible heights.
Her journey from a difficult upbringing to international stardom serves as a powerful reminder of the human spirit's resilience. 💪
So, dear readers, let Jewel's incredible journey inspire you to keep chasing your dreams and never give up, no matter the obstacles you face.
Remember, you have the power to create your own beautiful story! 🌈
Don't forget to share and comment below with your favorite Jewel songs, quotes, or moments! Stay fabulous, keep shining, and always let your inner light guide you, lovelies! 🌟
References
https://homelesscelebrities.com/wp-content/uploads/2022/12/jewel.jpg
220
460
HC
https://homelesscelebrities.com/wp-content/uploads/2022/12/homeless-celebrities-logo.png
HC
2022-12-22 20:26:22
2023-05-13 21:16:28
Jewel