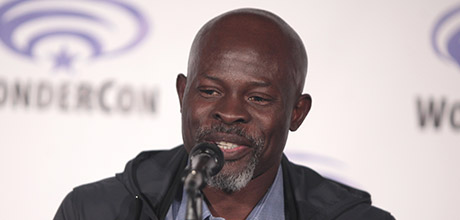 Don't believe Djimon Hounsou was homeless?
Ask them yourself: Facebook Instagram Twitter
Birth Name: Djimon Gaston Hounsou
Birth Date: April 24, 1964
Birth Place: Cotonou, Benin
Djimon Gaston Hounsou is a Beninese-American actor and model.
He was born on April 24, 1964, in Cotonou, Benin, and grew up in a poor and tumultuous household.
Hounsou left Benin at the age of 13 to escape the political violence that was engulfing the country at the time.
He eventually made his way to France, where he began modeling and acting.
Hounsou's career took off in the 1990s, and he gained widespread recognition for his roles in films such as "Gladiator" (2000), "Blood Diamond" (2006), and "Guardians of the Galaxy" (2014).
He has received critical acclaim for his performances, and has been nominated for numerous awards, including an Academy Award for Best Supporting Actor for his role in "Blood Diamond."
In addition to his acting career, Hounsou is also known for his philanthropy and charitable work.
He has supported a number of causes, including education and children's charities, and has served as a UNICEF Goodwill Ambassador.
Hounsou is married and has one child.
He is known for his striking appearance and his versatility as an actor and has a large and loyal fan base.
He continues to be a popular and successful actor in Hollywood.
Fun facts about Djimon Hounsou
Was in Janet Jackson video "Love Will Never Do Without You" (1992).
Learned English by watching television.
Shares the same birthday as Cedric the Entertainer.
References
https://homelesscelebrities.com/wp-content/uploads/2022/12/djimon-hounsou.jpg
220
460
HC
https://homelesscelebrities.com/wp-content/uploads/2022/12/homeless-celebrities-logo.png
HC
2022-12-22 20:05:56
2023-05-13 21:16:24
Djimon Hounsou