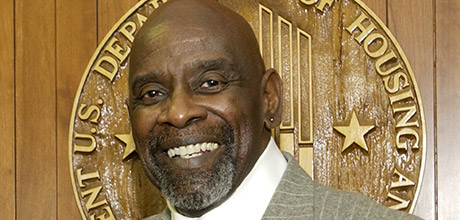 Don't believe Chris Gardner was homeless?
Ask them yourself: Facebook Instagram Twitter
Birth Name: Christopher Paul Gardner
Birth Date: February 9, 1954
Birth Place: Milwaukee, Wisconsin, United States
Christopher Paul Gardner, better known as Chris Gardner, is an American entrepreneur, author, and philanthropist.
He was born on February 9, 1954, in Milwaukee, Wisconsin, and grew up in a difficult household with an abusive and alcoholic father.
Gardner faced a number of challenges and setbacks throughout his life, but he was able to overcome these obstacles and achieve success through hard work and determination.
Gardner's story of resilience and perseverance became widely known after the release of the 2006 biographical film "The Pursuit of Happyness," which was based on his memoir of the same name.
The film starred Will Smith as Gardner and told the story of Gardner's struggles to provide for his young son while homeless and trying to build a career as a stockbroker.
Gardner's memoir, which was published in 2006, became a bestseller and inspired many people with its message of hope and determination.
In addition to his writing and philanthropic work, Gardner is also known for his successful career as an entrepreneur and has founded and run several successful businesses.
Gardner is now widely respected as a motivational speaker and is often invited to give talks and lectures on topics such as leadership, perseverance, and overcoming adversity.
He is also known for his charitable work and has supported a number of causes, including education and homelessness.
References
https://homelesscelebrities.com/wp-content/uploads/2022/12/chris-gardner.jpg
220
460
HC
https://homelesscelebrities.com/wp-content/uploads/2022/12/homeless-celebrities-logo.png
HC
2022-12-22 19:51:07
2023-05-13 21:16:21
Chris Gardner