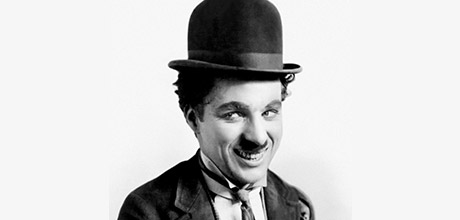 Birth Name: Charles Spencer Chaplin
Birth Date: April 16, 1889 (Died: December 25, 1977)
Birth Place: London, England
Charles Spencer Chaplin, better known as Charlie Chaplin, was an English actor, comedian, and filmmaker who rose to fame in the silent film era.
He was born on April 16, 1889, in London, England, and was the son of a music hall singer and a vaudeville actor.
Chaplin's parents separated when he was a child, and he and his brother were sent to live in a workhouse.
Despite these difficult beginnings, Chaplin was able to overcome his circumstances and become one of the most successful and influential figures in the history of cinema.
He began his career as a vaudeville performer and made his way to Hollywood, where he became one of the first stars of the silent film era.
Chaplin is best known for his portrayal of "The Tramp," a character he created and played in many of his films.
He became famous for his comedic performances and his ability to evoke laughter and emotion from his audience without the use of dialogue.
Some of his most famous films include "The Kid" (1921), "The Gold Rush" (1925), and "Modern Times" (1936).
In addition to his acting and filmmaking career, Chaplin was also a composer and musician and composed the scores for many of his films.
He was known for his humanitarian efforts and was a vocal critic of war and injustice.
Chaplin died on December 25, 1977, at the age of 88, and is remembered as one of the greatest and most enduring figures in the history of cinema.
His films continue to be widely watched and admired, and he remains an iconic and influential figure in the world of entertainment.
Celebrity signature of Charlie Chaplin

Fun facts about Charlie Chaplin
A much-repeated story claims that he once entered a Charlie Chaplin lookalike contest and finished third! In some versions of the story, he came in second.
On July 6, 1925, he became the first actor to appear on the cover of Time magazine.
After his body was recovered from grave robbers, it was reburied in a vault surrounded by cement.
References
https://homelesscelebrities.com/wp-content/uploads/2022/12/charlie-chaplin.jpg
220
460
HC
https://homelesscelebrities.com/wp-content/uploads/2022/12/homeless-celebrities-logo.png
HC
2022-12-22 19:49:50
2023-05-13 21:16:21
Charlie Chaplin